Technical Program Committee
Technical Program Committee
WoW TPC Co-chairs
Grant A. Covic - The University of Auckland
Professor Grant A. Covic Grant, a full professor at The University of Auckland, began working on inductive power transfer in the mid 90's, and by early 2000's was jointly leading a team focused on AGV and EV charging solutions. He has published more than 150 international refereed papers in this field, worked with over 30 PhDs and filed over 40 patents, all of which are licensed to various global companies in specialised application fields. Together with John Boys he co-foundered HaloIPT and was awarded the NZ Prime Minister's Science Prize, amongst others for successful scientific and commercialization of this research. He is a senior member of IEEE, and a fellow of both Engineering New Zealand, and the Royal Society of New Zealand. Presently he heads inductive power research at the UoA and co-leads the interoperability sub-team within the SAE J2954 wireless charging standard for EVs.
David C. Yates - Imperial College London
Dr David C. Yates received the M.Eng. degree in electrical engineering and the Ph.D. degree from Imperial College London, London, U.K., in 2001 and 2007, respectively. His doctoral research was focused on ultralow power wireless links. He is currently a Research Fellow with the Control and Power Group, Department of Electrical and Electronic Engineering, Imperial College London. His research interests include converters and magnetics for wireless power transfer and ultralow-power RF circuits for sensor networks
WPTC TPC Co-chairs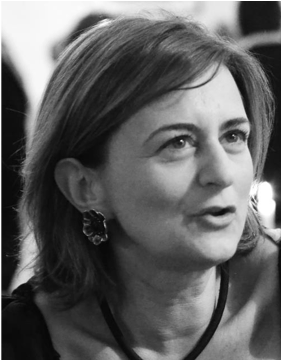 Alessandra Costanzo - University of Bologna
Prof Alessandra Costanzo is a full professor at the University of Bologna, Italy since 2018. She is currently involved in research activities dedicated to design of entire wireless power transmission systems, based on the combination of EM and nonlinear numerical techniques, adopting both far-field and near-field solutions, for several power levels and operating frequencies. She has authored more than 200 scientific publications on peer reviewed international journals and conferences and several chapter books. She owns four international patents. She is co-founder the EU COST action IC1301 WiPE "Wireless power transfer for sustainable electronics", just ended where she chaired WG1: "far-field wireless power transfer". She was workshop chair of the EuMW2014. In 2018 she is ExCom chair of the WPTC2018 and TPC co-chair of the IEEE IMARC 2018. She is the past-chair (2016-2017) of the MTT-26 committee on wireless energy transfer and conversion and member of the MTT-24 committee on RFID. She serves as associate editor of the IEEE Transaction on MTT, of the Cambridge International Journal of Microwave and Wireless Technologies and of the Cambridge International Journal of WPT. Since 2016 she is steering committee chair of the new IEEE Journal of RFID. She is MTT-S representative and Distinguished Lecturer of the CRFID, where she also serves as MTT-S representative. She is IEEE senior member.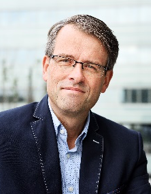 Bart Smolders - Eindhoven University of Technology
Prof Bart Smolders was born in Hilvarenbeek, the Netherlands in 1965. He received his M.Sc. and Ph.D. degree in Electrical Engineering from the Eindhoven University of Technology (TU/e) in 1989 and 1994, respectively. From 1989 to 1991, he worked as an IC Designer at FEL-TNO, The Hague. From 1994 to 1997, he was a Radar System Designer with Thales, the Netherlands. From 1997 to 2000, he was project leader of the Square Kilometer Array (SKA) with the Netherlands Foundation for Research in Astronomy (ASTRON). From 2000 to 2010, he has been with NXP (formerly Philips) Semiconductors, The Netherlands, responsible for the innovation in the RF business line. Since 2010, he is a full-time professor at the TU/e in the Electromagnetics Group with special interest in antenna systems and applications. He currently leads several research projects in the area of integrated antenna systems in the frequency range between 20-100 GHz. He is junior-past chairman of the IEEE Benelux section and past-chair of the NERG (Nederlands Radio- en Elektronica Genootschap). Next to his research activities, he is the dean of the Electrical Engineering department of the TU/e. He has published more than 130 papers.
TPC Members
Aiguo Patrick Hu, University of Auckland (New Zealand)
Al Thaddeus Avestruz, University of Michigan (United States of America)
Alessandra Costanzo, University of Bologna (Italy)
Alex Takacs, University of Toulouse (France)
Amir Mortazawi, University of Michigan (United States of America)
Bart Smolders, Eindhoven University of Technology (The Netherlands)
Bruno Clerckx, Imperial College London (United Kingdom)
Chengbin Ma, Shanghai Jia Tong University (China)
Chi-Kwan Lee University of Hong Kong (Hong Kong)
Chris Mi, San Diego State University (United States of America)
Christopher Kwan, Imperial College London (United Kingdom)
Damienne Bajon, ISAE - Université de Toulouse (France)
David Arnold, University of Florida (United States of America)
David Yates, Imperial College London (United Kingdom)
Diego Masotti, University of Bologna (Italy)
Djuradj Budimir, University of Westminster (United Kingdom)
Dominique Schreurs, Katholieke Universiteit Leuven (Belgium)
Dong-Ho Cho, Korea Advanced Institute of Science and Technology (South Korea)
Duleepa Thrimawithana, University of Auckland (New Zealand)
Federico Alimenti, University of Perugia (Italy)
Giuseppina Monti, University of Salento (Italy)
Grant Covic, University of Auckland (New Zealand)
Hiroki Shoki, Toshiba Corporation (Japan)
Hubregt Visser, Eindhoven University of Technology (The Netherlands)
Ikuo Awai, Ryutech Corporation (Thailand)
Jackman Lin, University of Auckland (New Zealand)
Jenshan Lin, University of Florida (United States of America)
Jesus Acero, University of Zaragoza (Spain)
Juan Arteaga, Imperial College London (United Kingdom)
Juan Rivas-Davila, Stanford University (United States of America)
Jung-Chih Chiao, The University of Texas at Arlington (United States of America)
Ke Wu, University of Montreal (Canada)
Kenjiro Nishikawa, Kagoshima University (Japan)
Lingxin Lan, Imperial College London (United Kingdom)
Luca Roselli, University of Perugia (Italy)
Luciano Tarricone, University of Salento (Italy)
Marco Dionigi, University of Perugia (Italy)
Mauro Mongiardo, University of Perugia (Italy)
Naoki Shinohara, Kyoto University (Japan)
Nobby Stevens, Katholieke Universiteit Leuven (Belgium)
Nuno Carvalho, University of Aveiro / IT Aveiro (Portugal)
Richard McMahon, University of Warwick (United Kingdom)
Ron Hui, University of Hong Kong (Hong Kong)
Seho Kim, University of Auckland (New Zealand)
Seungyoung Ahn, Korea Advanced Institute of Science and Technology (South Korea)
Simon Hemour, University of Bordeaux (France)
Stephen Beeby, University of Southampton (United Kingdom)
Steve Burrow, University of Bristol (United Kingdom)
Udaya Madawala, University of Auckland (New Zealand)
Volker Pickert, Newcastle University (United Kingdom)
Young-Jin Part, KERI & UST (South Korea)
Zbynek Raida, Brno University of Technology (Czech Republic)